Let there be light!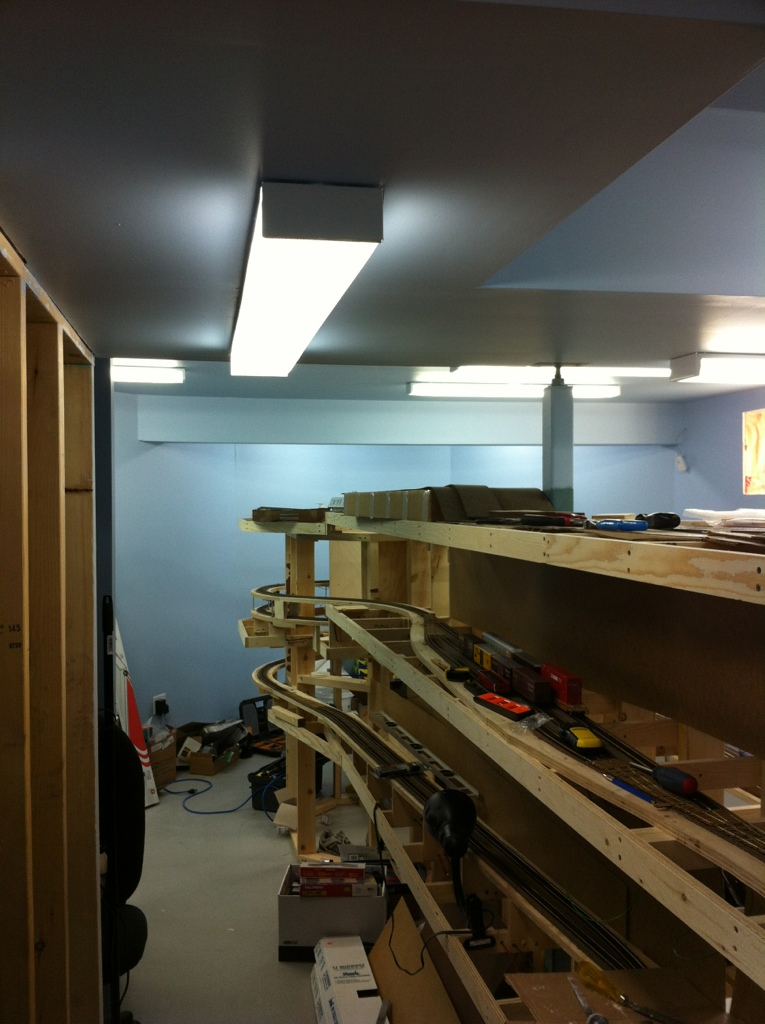 Ever since we changed the track plan and eliminated Wellcox yard, the lighting plan was already decided on. As such, Parksville and arrowsmith siding were always a little dark.
This morning, I rectified the problem with the installation of one more light fixture perpendicular to the rest of the fixtures in the basement.
I think it works wonderfully!