It will be fixed
In some respects, building something gives you knowledge of how something goes together.
It also (hopefully) gives you knowledge of how to repair it.
Due to the cold outside, the non-functioning humidifier on the furnace and the fact the basement is warmer now than in the summer led to another rather nasty kink in a really unfortunate spot: Parksville Junction.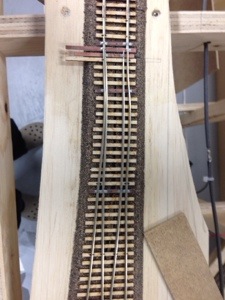 This shot, taken from above, illustrates what happens when things aren't allowed to breathe.
The last time this happened, at the ballast spur turnout on the lower deck, I cut the rails and they managed to straighten themselves out.
Sadly, this didn't happen here. After cutting some gaps, the rails did not return to where they should. As a result, some selective repair will now have to take place.
Here's the progress on the demolition: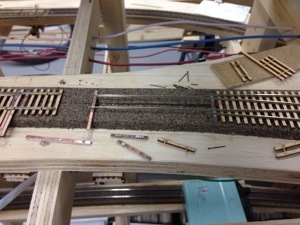 Wish me luck!